Can I sell my broken iPhone, Galaxy or Pixel?
One too many times, someone experiences the pain of watching their phone slip between their fingers and crash to the ground as it and their heart simultaneously shatter.
What to do now? You are out of a phone and short on cash. Believe it or not, there is still a way to recycle your phone and make some money.
Whether your phone has water damage or a broken screen, it is still valuable. At Tech Reboot we truly believe one man's trash can lead him to treasure.
Even though there are several companies that make the same offer, Tech Reboot is valued for its services because:
We offer some of the biggest payouts
Checkout and shipping are stress-free
Our payments are swift and simple
Transactions can be made within the safety of your home
To make your selling process easy, first visit our site. When on the homescreen, hover over Sell Tech and select Smartphone. From there, you are able to choose your phone's brand, model, storage and carrier details. The final step is to select the quality of your phone- in this case you would select Broken- and our offered price will appear.

Hover over Sell Tech and select Smartphone.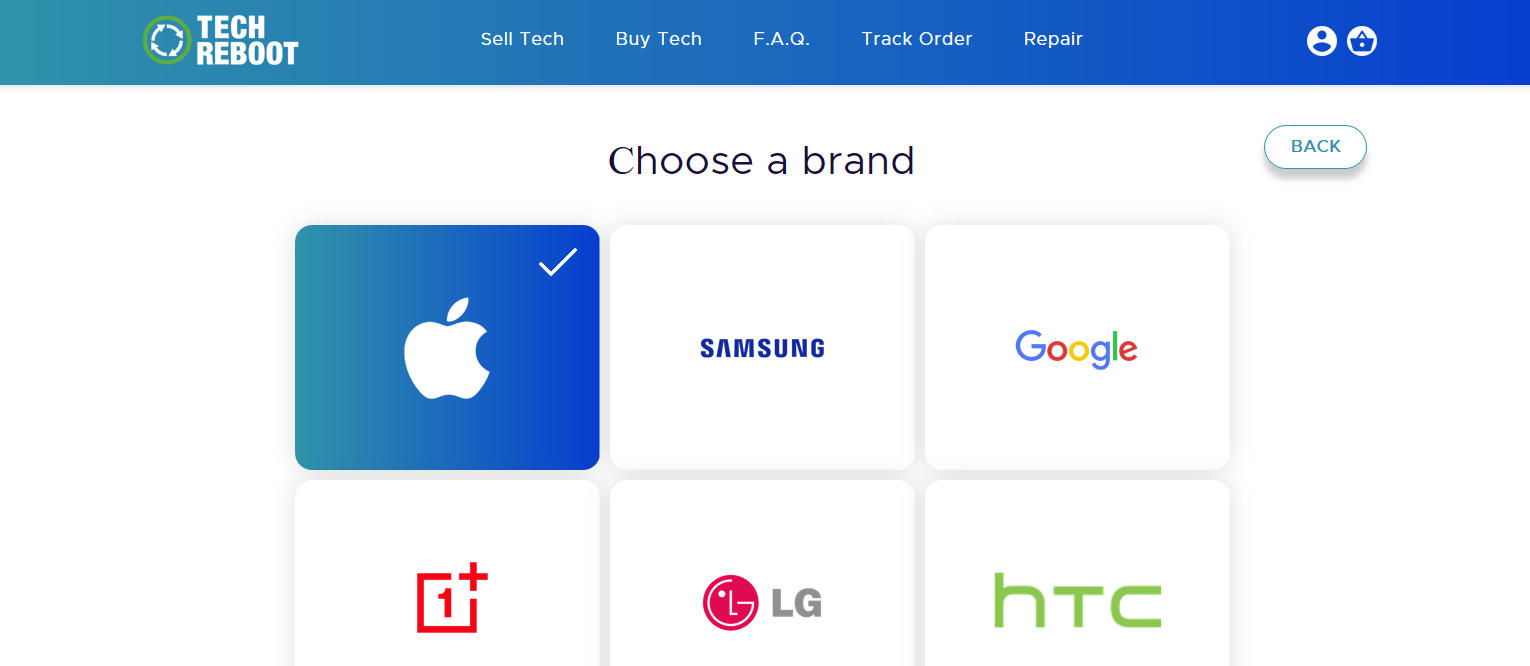 Choose the brand of your smartphone.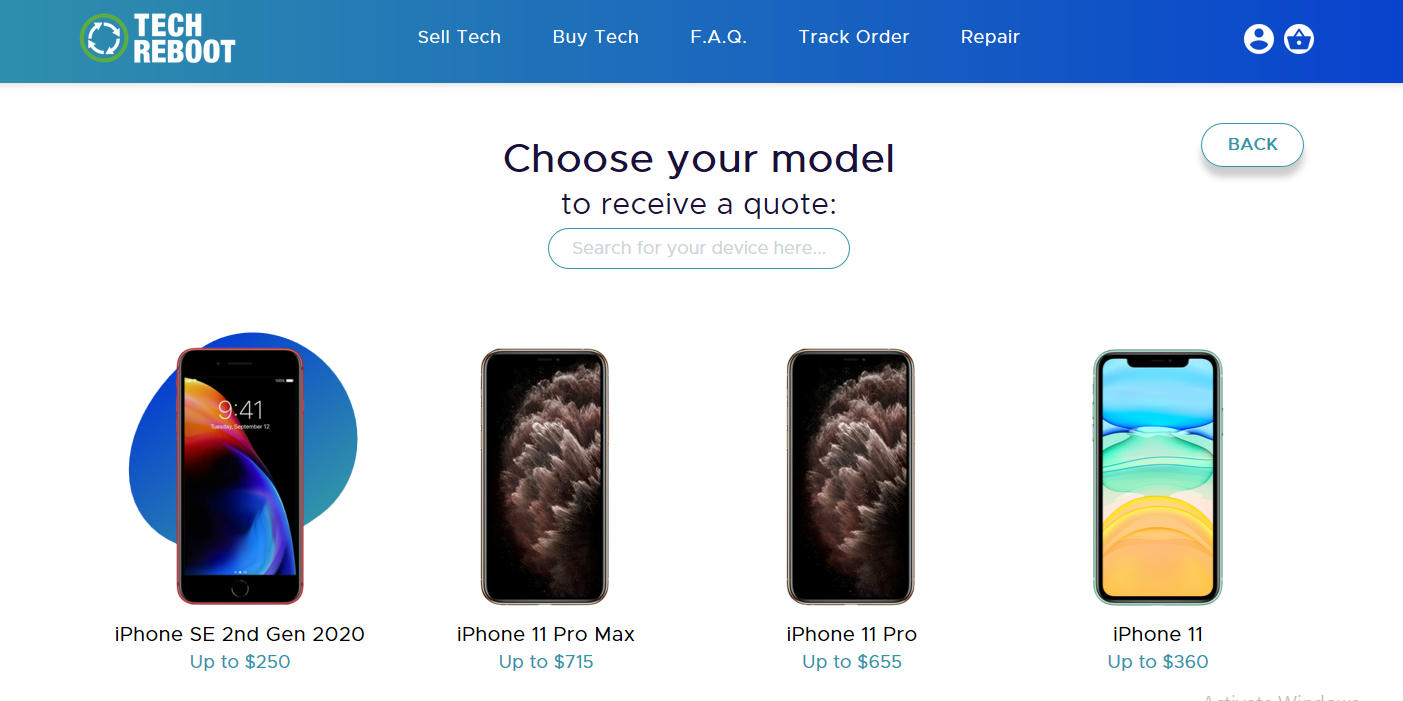 Choose the model of your smartphone.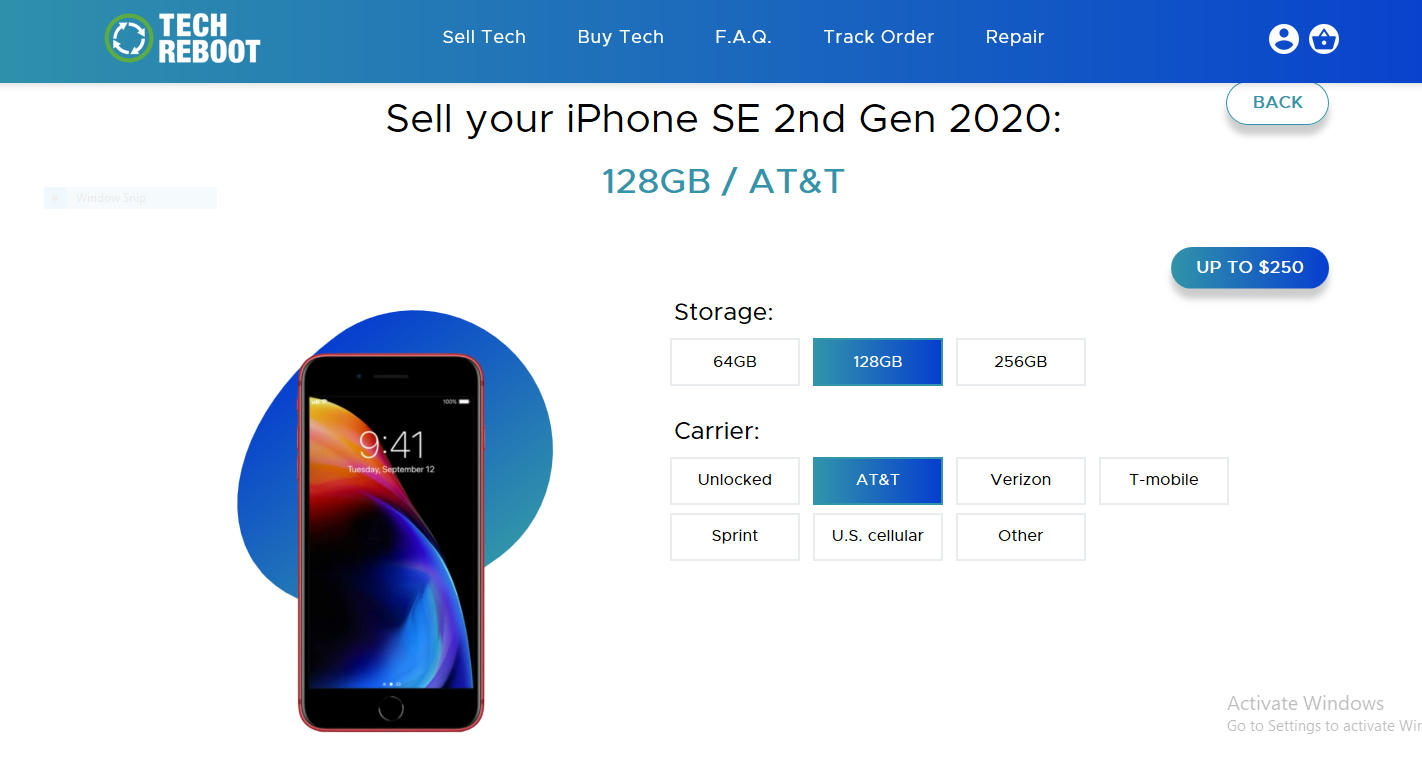 Choose your smartphone's storage and carrier details.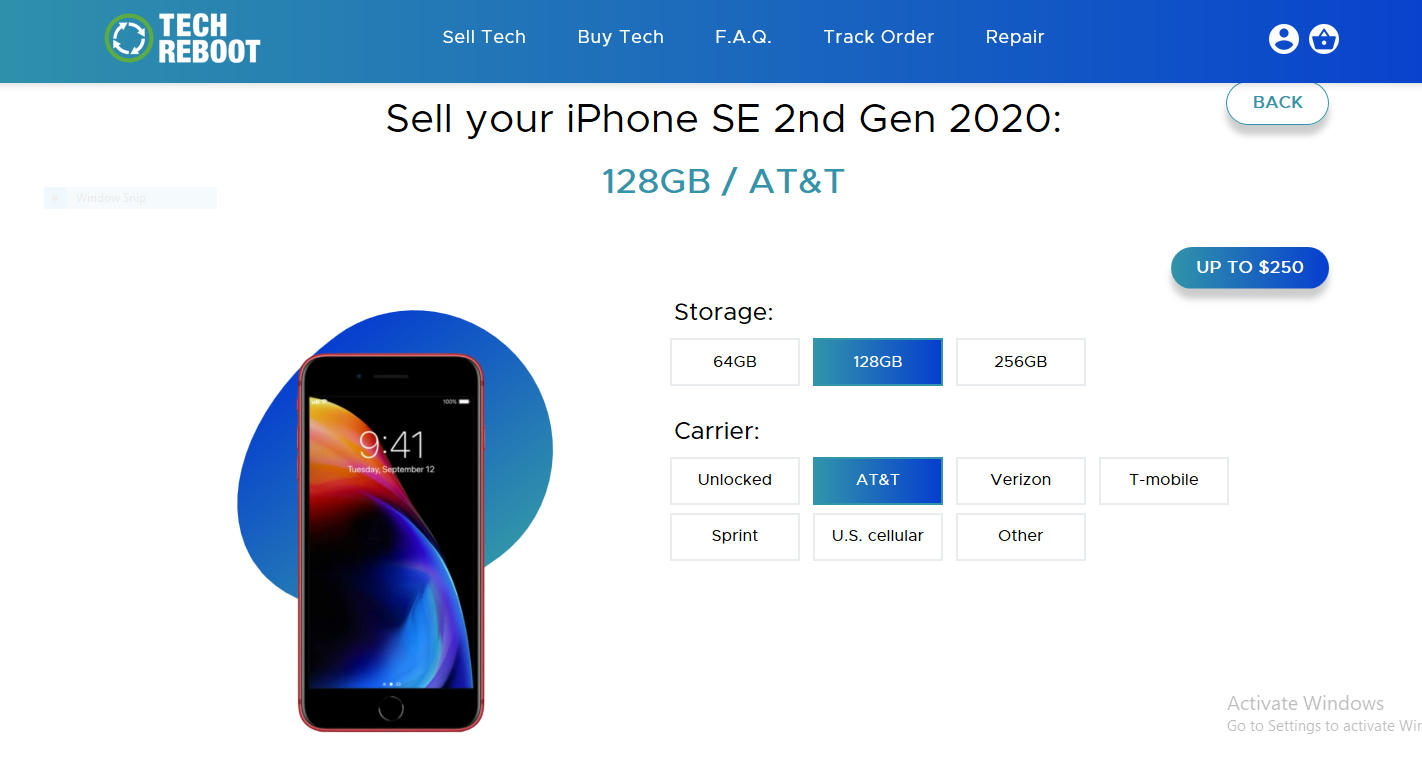 Choose the appropriate condition of your phone. Our offered price will then appear. (This is the result for a broken Apple iPhone SE 2nd Gen 2020 with 128 GB from AT&T, current as of Nov 2020. Values will change over time.)
Let's say your phone dropped and is not in the best condition, but you still don't know what to select.
At Tech Reboot, a smartphone is considered broken if:
The device has some issues
Cracked glass
LCD burn
Bad microphone
Bad speaker
Bad camera
Once you accept the offer and fill out basic information, a shipping label and packing slip will be sent your way!
Payments typically take two business days upon arrival and are done through trusted vendors such as:
Apple Pay
Zelle
Cash App
Venmo
PayPal
Amazon GCard
Google Pay
Facebook Pay
Check
Tech Reboot also accepts tablets, computers, smartwatches and other smart devices.