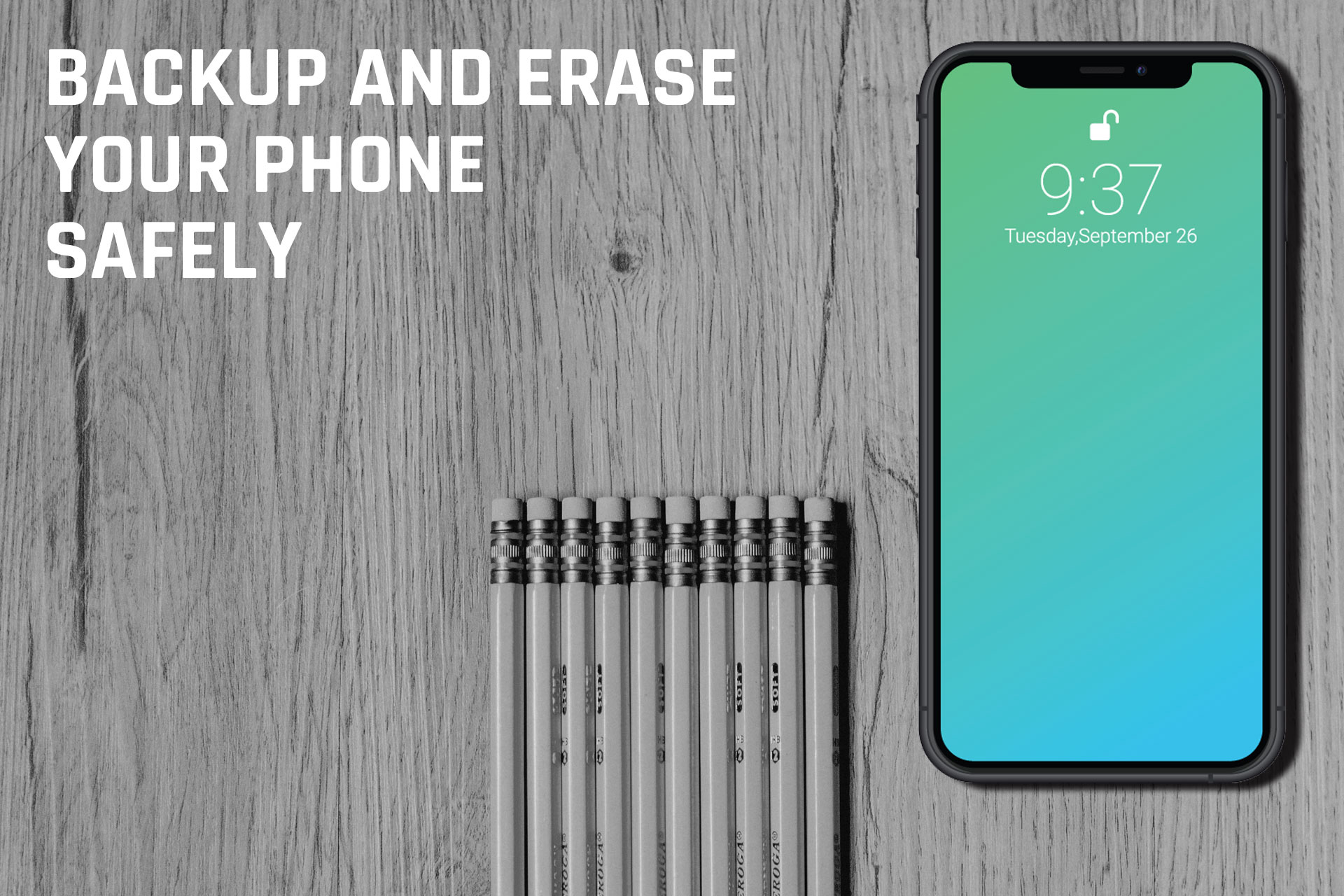 How can I sell my iPhone safely?
There are many ways that you can sell your device. Some of these ways may be unsafe, some of them could put you at risk, and then there are many ways that you can stay safe from the comfort of your own home.
Backup Your Data
Before doing anything, make sure that you've backed up your phone to ensure you don't lose any data. This will help make sure that transitioning to a new phone will go seamlessly. The steps are different for Android and Apple users, so skip down to the part which applies to you.
For iPhone Users
If you're signed into iCloud, it's very likely that your phone is already backing itself up automatically whenever it's connected to wifi. You can check this by going to
Settings > Your Name > iCloud > iCloud Backup
and verifying that it is turned on.
iCloud storage is limited, and it can take a while to download all your data, so if you're switching over to a new phone, you can do it quicker by backing up to iTunes on your computer.
To backup via iTunes on your computer
Plug your iPhone into your computer.
Open iTunes.
Click the iPhone button in the toolbar's top-left corner, or (newer OS users) iPhone in the left column in Finder .
Click the "Back Up Now" button.
This could take a few minutes, but once complete, you'll have your data and information backed up on your computer. Your new phone will prompt you to restore from this backup when you're setting it up and it's plugged into the computer.
For Androids
All Androids are a little different from the next, and you'll likely have to do some searching to ensure everything is backed up before continuing.
All of your contacts, calendar notifications and other data are probably already synced and paired with your Google account. You can select to auto-back up app data, call log history, device settings and notifications, photos and sms text messages by going to Settings > System > Backup. Once in this menu, just make sure the switch is turned on. It won't hurt to go through everything and make sure your app data is backed up as well.
If you're logging into an app with a user account, it's likely that it has been backing up your data regularly to that account. In some situations, you may need to manually create a backup file from that app's settings menu.
We'd recommend plugging your phone into your computer, and dragging those backup files onto your desktop. Make sure to drag over your pictures as well, just in case and then you can store them safely for your next phone.
Make sure to buy a new phone, then transfer the data, before you sell your old phone. This will make sure the new phone is setup to your liking before wiping it and selling it.
---
Erase Your Data
Once you've backed everything up, it's now time to erase all your data. This needs to be completed in a way that makes it not possible to recover your data. Do not just manually delete apps and pictures.
iPhone Users
If you have an iPhone, you can safely and securely erase all your data from your device by heading to Settings > General > Reset and tapping "Erase All Content and Settings." When this is finished, the device will restart and it will return you to the "Welcome" screen you originally saw when you bought the phone.
For Androids
Majority of android devices are encrypted, but some are not. We do recommend a few extra steps before erasing your Android smartphone. Navigate your way to Settings > Security and look for an "Encryption" setting. If you see something that notes that your phone is encrypted, you're all set — If not, tap "Encrypt Phone" to start the process. These instructions may vary from phone to phone since there are so many different androids out there.
The encryption process could take a couple hours, so we'd recommend putting the phone on a charger when doing this. Once complete, navigate to Settings > System > Reset Options and select "Erase All Data (Factory Reset)." Once that's complete, your phone will reset to factory default settings.
For older androids, you may not have an encryption option.
---
Before You Sell Your Phone
Now that you've backed up and restored your device, you're almost ready to sell it!
Remove your old sim card and any SD cards that may still be in the device. These can store data. Removing them is the last essential step to making sure your device is safe and ready to sell!
Clean the device using a disinfectant and a rag. Spray the rag and wipe it down thoroughly.
Gather any charging cables and good condition cases you may have for it and get ready to get some cash for it! Typically, the more accessories you include, like the original charger, headphones and box, the more money you can get.
Selling Phones In-Person and Online
Sell on local marketplaces - This option is the most risky of all. You will have to go out meet up with a potential buyer. Time and time again we hear stories of someone going to sell their device and getting robbed or assaulted.
Sell online via ebay - This option doesn't always guarantee a sale at the price you'd like to get. Also, you'll be liable for seller fees that get assessed after the sale, which can total up to 15% or higher, depending on how you setup your listing.
Sell on Tech Reboot - This option is the simple option with no seller fees, free shipping, and a set price as long as it's graded correctly.

Keeping things simple is often the best way to make sure your safe and don't need to worry about dealing with buyers who may return items, scam or do other things that frustrate you when all your trying to do is sell your electronics from home.
Photo by Kelly Sikkema on Unsplash