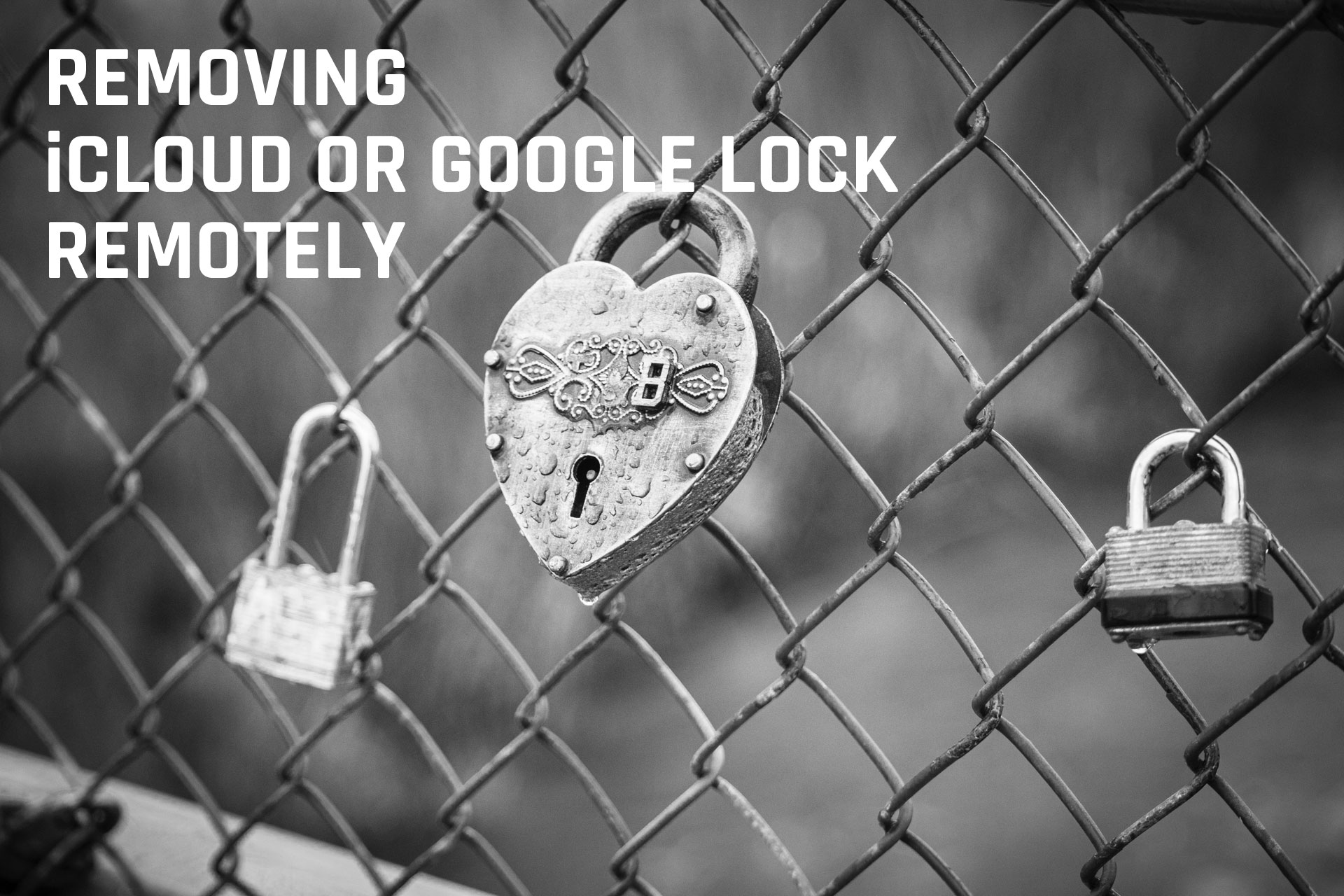 How do I remove iCloud Lock or Google Lock Remotely?
So you send in your phone and forget to remove the iCloud or Google lock from it. Not to worry, there is a solution for it. There is a quick and easy process to remove iCloud lock from your iPhone, iPad, iPod, or Macbook.
Remove iCloud lock from iPhone/iPad/iPod/Macbook remotely:

Sign in to iCloud.com with your Apple ID.

Go to Find My iPhone.

Click All Devices at the top of the screen.

Select the device that you want to remove from iCloud.

Click Erase [device].

Select Next until the device is erased.

Click Remove from Account.
If you have an android device and need to remove Google Lock, follow the following easy steps to complete it:
Log into your Google account .

Once logged in, go to Device activity and notifications (located under Sign-in and security).

Next click on Review devices under recently used devices).

Select the device you wish to remove from your Google account and click the red Remove button beside account access.

There will be a confirmation window, select Remove.

A confirmation window will show that the access has been removed from your device.

To confirm, you can check the list of recent phones. The selected phone will show Access removed.
Please Note: Once you've removed the Google account access online you will need to perform the reset from the settings on the phone you needed the lock removed on. On some devices will request the Google account information during setup.
72 Hour Google Lock: If a Google password is changed and the device is immediately factory reset, a message will appear when you restart it that says: "Please sign in using one of the owners accounts for this device" This indicates the google account on the phone is now locked for 72 hours and you must wait for it to reset. This usually only affects Samsung devices.
Photo by Jon Sailer on Unsplash