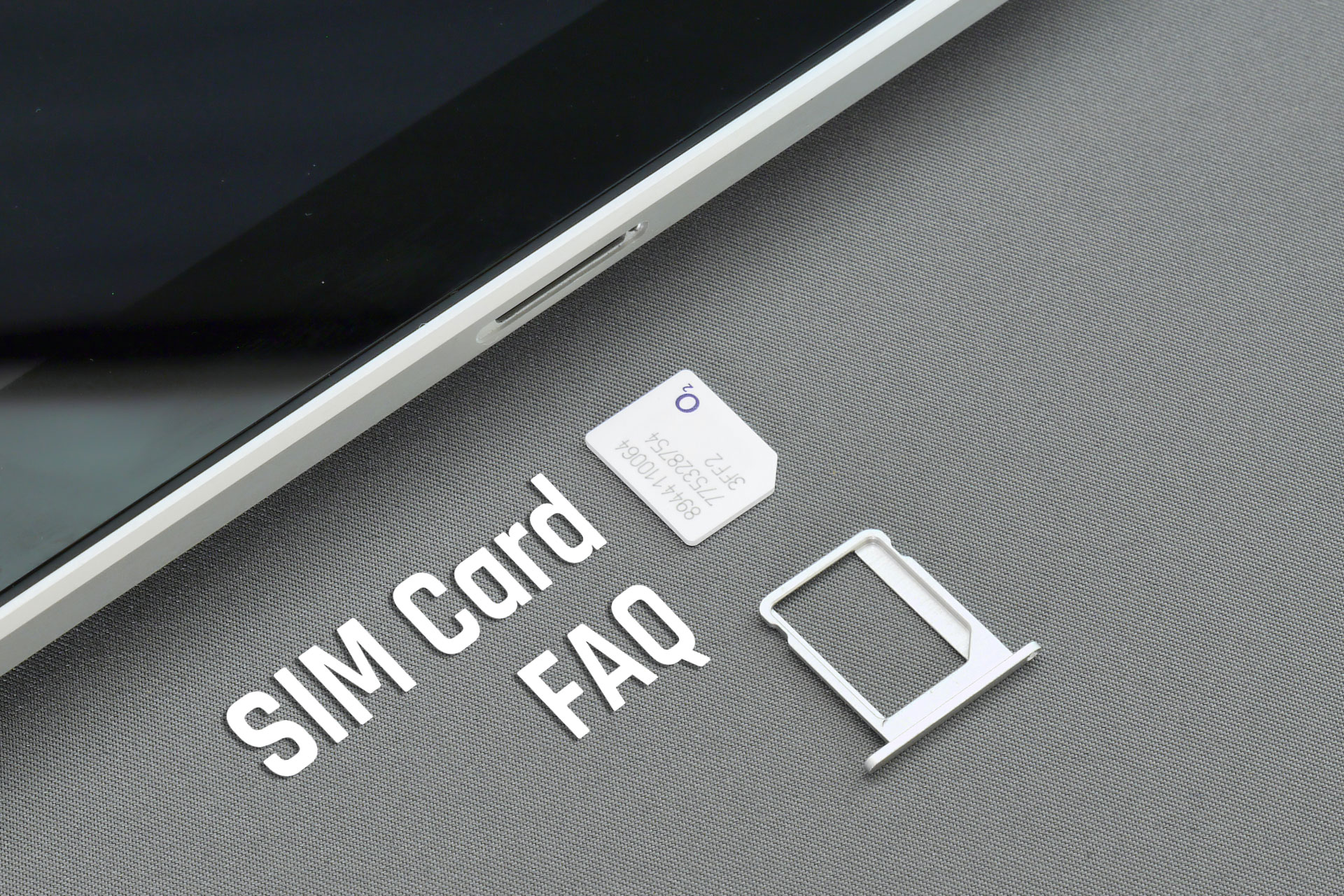 SIM Card Frequently Asked Questions
Posted on
13th Oct 2020 16:52:25
in
General
What is a SIM card?
SIM (Subscriber Identity Module) Cards connect your physical phone (or tablet) to your phone carrier. They let carriers know who owns any specific smart device and which phone account is theirs. In most cases, SIM cards are portable and can be swapped between your current or old phone and a newly-purchased phone.
SIM card Sizes
Nano SIM: The smallest SIM, most likely to be found in new devices. This has been the standard since the iPhone 5. Since 2014, this size has been the most common for both iOS and Android phones.
Micro SIM: A medium SIM, normally used in previous model devices. Created in 2003, this was the standard size until the iPhone 4, which was released in 2010. Essentially this was a standard SIM with the surrounding extra plastic trimmed down.
Standard SIM: The largest SIM, aka Mini-SIM, is found in older devices. Phones designed from 1996 - 2010 used this size.
SIM cards come with adapters to work in devices that require nano, micro, and standard SIMs.
What is stored on a SIM card?
A small amount of data is stored on SIM cards, typically a unique user identification, a phone carrier, and a country code. This is all encoded into 17 digits.
Data Stored on SIM cards
Unique User ID
Specific Phone Carrier
Country Code
How do I install a SIM card?
Start by locating your SIM card tray. On an iPhone (4s or later) the SIM card tray is on the right side, opposite the mute/vibrate switch and the up/down volume buttons. You should see a small pinhole. Samsung Galaxy SIM trays are either under the removable back cover and battery (Galaxy S5 and earlier) or on the side of the phone (S6 or newer).
If you push the bent-out tip of a paper clip into the hole gently, the SIM tray should pop out. On an older Samsung Galaxy with a removable battery, you can pull and slide the card out once you've removed the back cover with a gentle pry and also the battery. DANGER Do not poke or pry the battery, just use gentle force.
You can now remove the SIM card and install your new one, making sure to put the same side up.
If your SIM card is too small to fit in the tray, you will need an adapter. If your old SIM card is too large, you will need to get a replacement card as described below.
Where do I get a replacement SIM card?
Call or visit your carrier website, or visit a store in person.
AT&T Wireless customers, call (800) 331-0500. For your safety, only the account owner or retail authorized user can order and activate a new SIM card.
T-Mobile users can call customer service (800) 937-8997 or visit a store in person.
Verizon customers can order a new SIM card online.
Can you switch your SIM card to a different phone?
Maybe. If you are switching to a new phone that is unlocked or on the same carrier network technology (CDMA or GSM, depending on your carrier), then you CAN switch to a different phone easily. The new phone must be compatible with your SIM card size or you may need to request a new card replacement or use a SIM card adapter.
SIM card Handling Tips
Don't touch the gold contacts if it can be avoided.
Don't bend the SIM card.
The gold contacts must be aligned correctly to the gold contacts on the device. An angled cut-off notch on the corner of the SIM card is there to help you orient the SIM to the device.
If the SIM card is incorrectly inserted, or the wrong size SIM is inserted, you will probably see an error message: "SIM card Failure", "No SIM card inserted. Please insert SIM card.", etc
Keep the SIM card clean and dry at all times.
Avoid extreme temperatures and magnetic fields.
Remove Your SIM card Before Selling Your Phone
If you are selling your phone to Tech Reboot, go ahead and remove your SIM card as described above. If it fits in your replacement phone, you can save yourself the trouble of getting a new SIM card. Tech Reboot does not save SIM cards left in phones sold to us; they are immediately discarded.
Photo by Brett Jordan on Unsplash