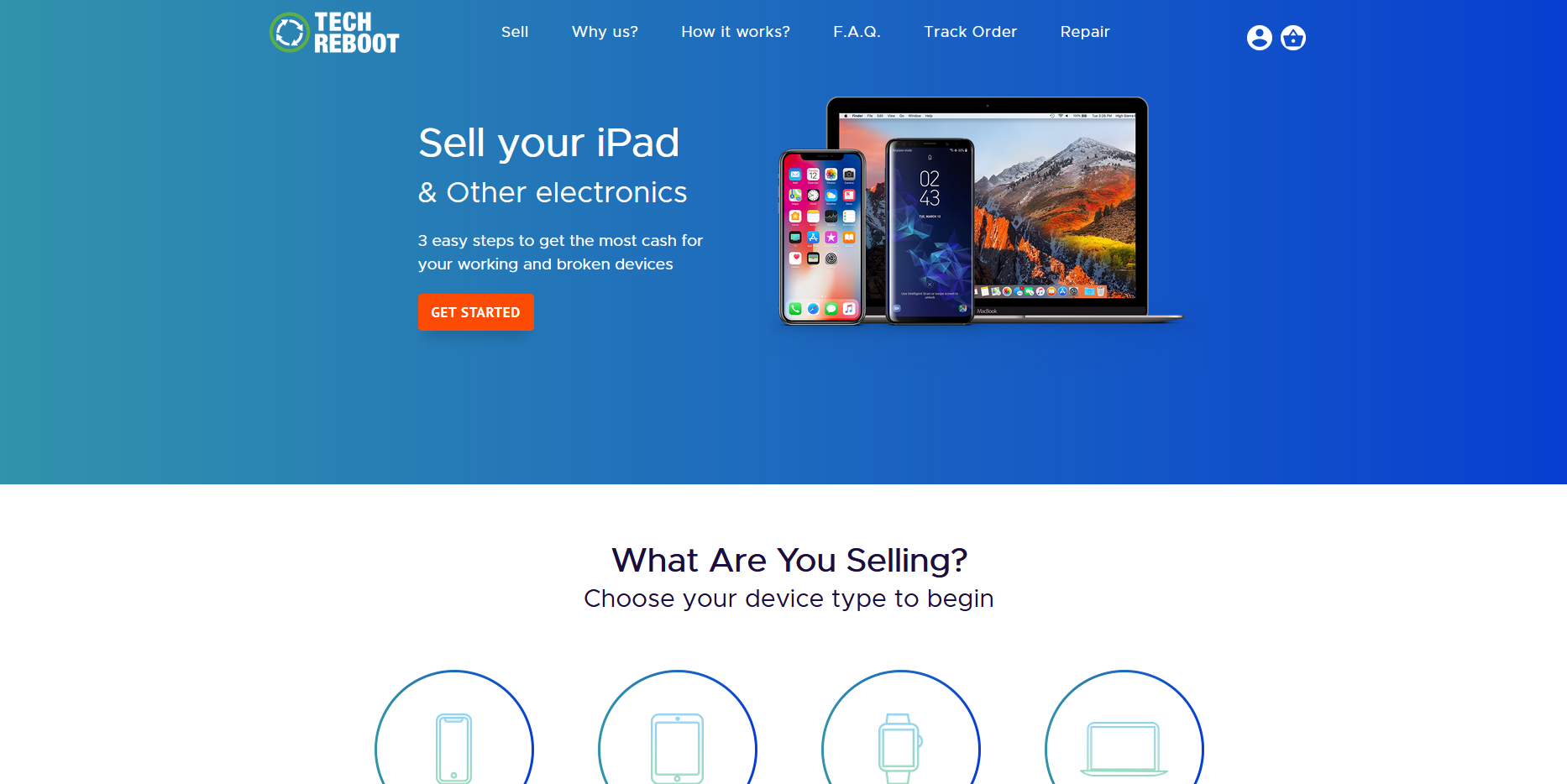 Tech Reboot's Website for Selling Your Electronics
Posted on
14th Sep 2020 19:50:10
in
General
Our new selling website is ready for launch! So first of all we'd like to welcome you to Tech Reboot. We purchase used smart devices and electronics, including but not limited to smartphones, tablets, computers, and gaming consoles. We are excited for you to check out the website, so here is a brief tour of what we have going on.
Sell
Visit the Sell area
In the selling tab, you can search for the device you'd like to sell to us, and our quick quote system will provide you a price estimate. You can then checkout and provide some basic info, and we send you a shipping label and packing slip! You send us your device or devices, we confirm the value, and you get paid via the method of your choice! Easy easy lemon squeezy.
Track Order
After you've packed and shipped your device, you can track the order from this tab to see where it is. We send email notifications along the way to keep you in the loop.
Why Us?
Tech Reboot offers as much or more than other buyback service for your used electronics. You don't even have to leave your home to ship us your device. Once your device arives at our Florida-based warehouse, you will receive your payment within 48 hours via Zelle, Paypal, CashApp, Venmo, Apple Pay, or Google Pay.
How it Works
Use the selling tab to get a free instant offer, ship your device using the shipping label and packing slip which we send to you via email, and then you get paid. See, we don't want it to be complicated!
FAQ
Visit the FAQ
If you have specific questions related to the Tech Reboot process, many of them can be answered by visiting our FAQ (you know what it stands for). Any questions you may have that are not answered here or elsewhere on the site can be asked at support@techreboot.co.
3.. 2.. 1.. Launch
Let's go! You get cash for your device, we get a device that can potentially be refurbished or at the very least recycled, and e-waste is reduced. It's a win x 3!