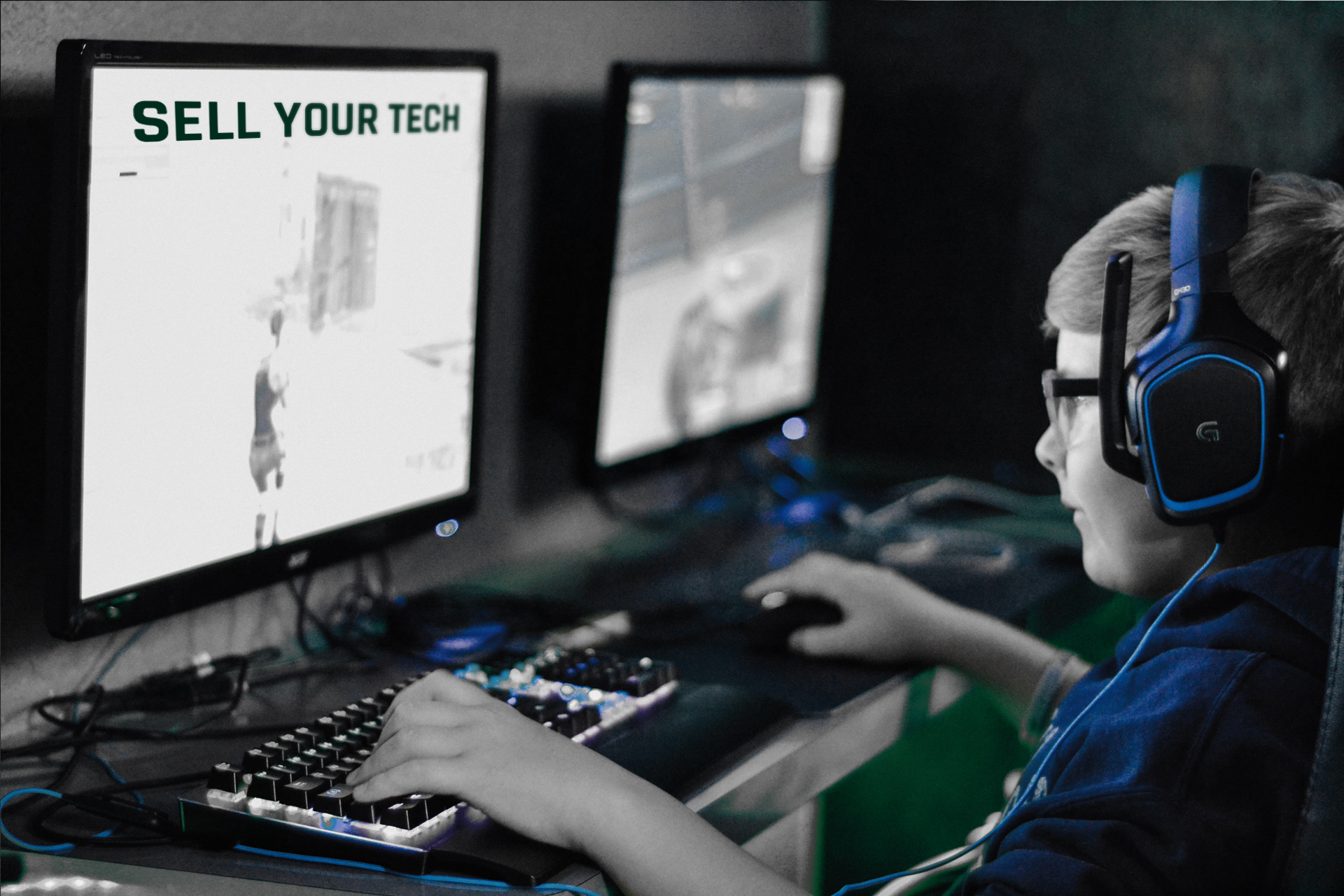 Sell Your Tech to Tech Reboot
Posted on
14th Oct 2020 16:54:21
in
Selling
Since you've read our post about e-waste, you know that the average US household has 25 consumer electronics, and many of us have more than that. The odds suggest you probably aren't using some of them very often. So let's say you are looking to minimize the consumer stuff in your life, and make some quick cash... you can sell your tech. But what kind of electronic devices and gadgets does Tech Reboot accept? We're glad you asked.
Smartphones, Tablets, Computers, Smartwatches
There's always a huge market for smart devices. Everyone lives with their phone in their hand, and the average iPhone gets replaced after 18 months. Tablets are still popular; the iPad sold 10 million units in the first quarter of 2020. With so many people working and opting for school from home, so are laptops. Google Chromebooks and Microsoft Surfaces continue to gain popularity due to their flexibility of options and the low price tag for entry-level devices.
Tech Reboot accepts nearly all models of iPhone and iPad, as well as Samsung and other Android phones and tablets. You can check our selling page to see if we are currently purchasing a device and also to get a free instant value quote.
Game Consoles and Accessories
The gaming industry is now bigger than both the film and music industries [source]; there are a lot of gaming systems out there. Tech Reboot currently accepts Nintendo Wii and Switch as well as Microsoft XBox systems, so check our Gaming Consoles page to check the value of your device.
Headphones
AirPods are great, but maybe you don't really use them much or you prefer a bigger over-the-ear pair of headphones, or you just need some quick cash. We offer cash for AirPods, and most likely will be purchasing other popular brands of higher-end headphones in the near future. Check the Headphones page to see which tech we buy.
Speakers
We offer cash for HomePods with more tech being added to our website soon. Stay tuned for that.
Sell That Tech!
When you choose to sell your tech to Tech Reboot, we minimize e-waste, we can refurbish and resell or recycle that device, and you make some cash. It's a positive for both you and us. Plus it keeps some tech out of the landfills. Thank you for reading :D
Photo by Alex Haney on Unsplash