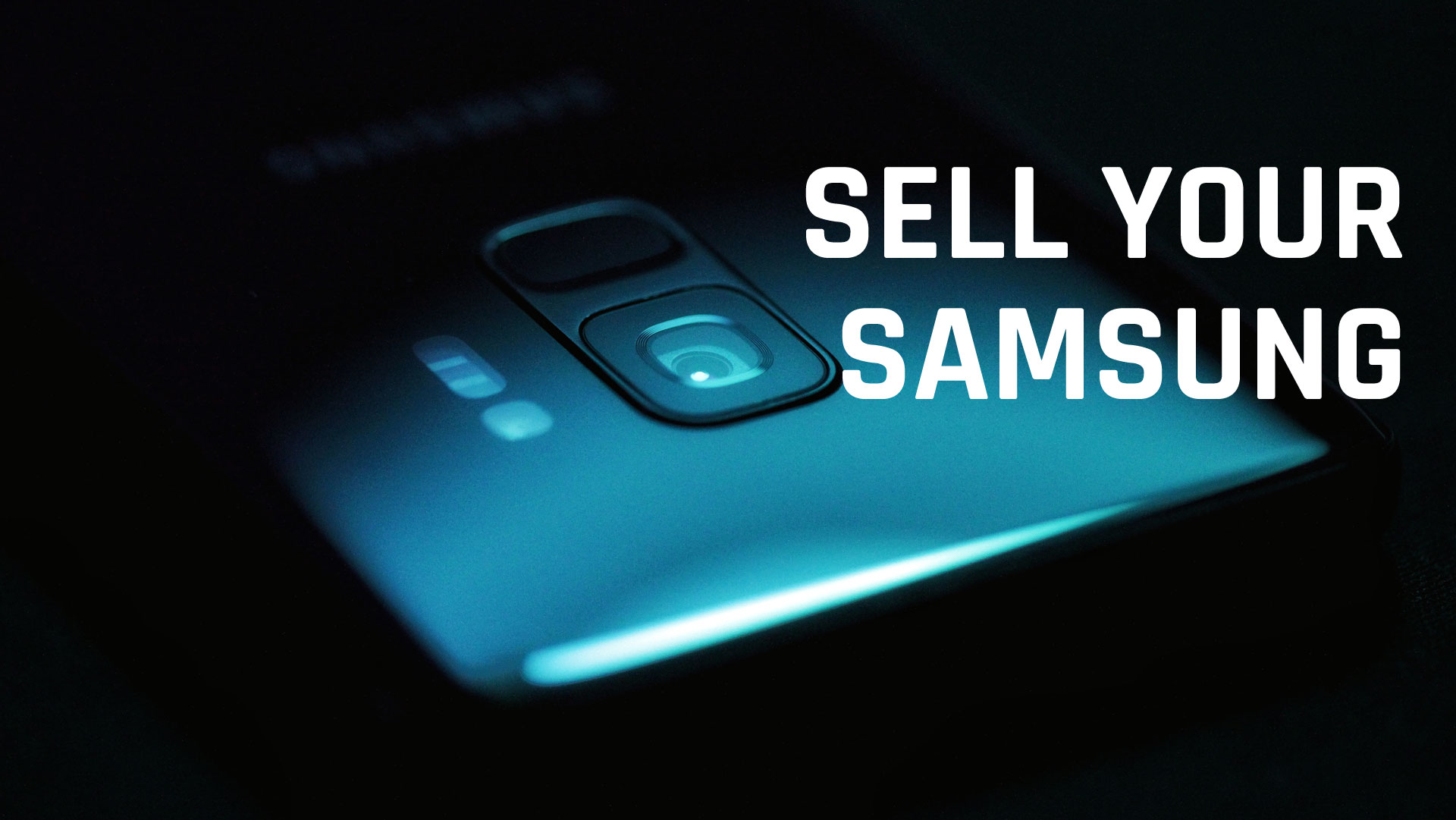 Sell your Samsung Galaxy
If you have an old Samsung Galaxy S, or Galaxy Note and are considering selling it, this article will illuminate some details of the process, what to expect, and how to prepare your Samsung Galaxy for selling.
The Galaxy line of smartphones has been a top selling Android product for years. They are great phones that can be worth good money. A major contributor to the value of your phone is the model or generation. Newer Galaxy models typically fetch more cash than older ones.
If you are curious, no, we do not accept the Note 7 for 2.5 million reasons. Apologies for the four year old joke, but they were known to explode. If you still have one, call the bomb squad, not us.
In addition to the model of your Galaxy, the value of your phone will vary based on our condition grade, as well as the carrier and storage capacity. Use our website to get a free instant value estimate of your Samsung Galaxy.
How do you prepare your Samsung Galaxy to sell?
We'd love it if you'd clean your phone before sending it to us - we don't know where your phone has been - but these steps are also pretty important.
---
Remove the SIM Card
We recommend removing your SIM card (read more on SIM cards) before you sell your Galaxy to Tech Reboot. The location of your SIM card varies depending with the model of your Galaxy.
Galaxy S5 and Earlier
The SIM card is located under the removable back cover and battery.
Galaxy S6 or Newer
The SIM card can be found the side of the phone, opposite the volume buttons.
Galaxy Note 8 or Newer
The tray is on top the phone.
---
Remove your Galaxy's Google lock
You will need to visit your Google account settings and remove your lock. This can be done from the Device Activity and Notifications settings. For detailed instructions, read how to remove your Google lock.
---
Erase/Wipe your Galaxy
This is an optional step, as we delete all personal information before phones that reach our warehouse go anywhere. Backup your data using a method of your choice and then factory reset your device.
From Settings, tap Factory data reset.
Tap Factory data reset again.
Tap Reset.
Enter your login when asked, if you have a lock set on the phone.
To delete all information and downloaded apps, tap Delete all.
---
Get Your Instant Galaxy Value Quote
Visit our Samsung smartphone selling page and get a free instant quote. You will need to choose your model, and then complete details about the capacity, carrier, and condition of your Samsung. Your quote will magically appear and then all you have to do is fill out some personal details and where you'd like your money sent!
Photo by Jonah Pettrich on Unsplash